Artistic Rockwork
Using concrete or formed resin, our artists can create anything found in nature or in your imagination. From the smooth rocks of the California coastline to the jagged peaks of the Montana wilderness, the possibilities are endless. Whether you are creating a backyard oasis or a grotto-style wine cellar, we can make your dreams a reality. See our projects page for details on our latest masterpieces.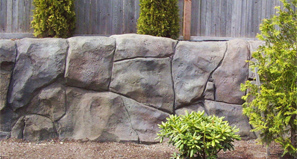 Slope Stabilization / Retaining Walls
Working with our geo-technical engineers, we pride ourselves in innovative ways to stabilize slopes even in the most difficult terrain. Our small, mobile drill allows access to tight spaces without disrupting the environment. Regardless of the size or scope, our shotcrete retaining walls not only serve a functional purpose, but can be designed to fit seamlessly into their surroundings, turning what would otherwise be a utilitarian wall into a piece of outdoor art.
Structural Shotcrete / Gunite Placement
Shotcrete or gunite can be a cost-effective alternative to the standard cast-in-place concrete. The ease of spraying concrete as an engineered wall can provide the support needed without the hassle of demolition. Shotcrete, with its mobility and flexibility, allows us to place concrete in even the most difficult locations. It is also used in remote areas where concrete is unavailable or in locations where the conventional concrete pumping method is not possible. Our gunite projects have taken us deep into Montana's National Parks and to the untamed Alaskan Wilderness. Always aware of our environment, we were sure not to feed the bears!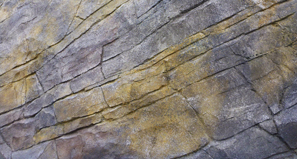 Residential
• Hot Tubs
• Fire Pits
• Outdoor Fireplaces
• Landscape Walls
• Waterfalls
• Swimming Pools
Exhibits
• Zoological Exhibits
• Educational Exhibits
• Museums
• Aquariums
• Interpretive Centers
Structural
• Retaining Walls
• Wall Rehabilitation
• Tie Back Anchors
• Soil Nails
• Waterway Remediation
• Erosion Control
More
• Playgrounds
• Wine Cellars
• Rock Climbing Structures
• Skate Parks
• Models
Concrete Solutions
425-590-7614
13410 SE 52nd Street
Bellevue, WA 98006
"The projects constructed by Concrete Solutions are always on-time and within budget. This talented team creates eye-popping exhibits and habitats by making concrete into art. Additionally, their experience, work ethic and professionalism ensures each client will be happy with the finished product."
– Tim McGannon
Production Manager, Split Rock Studios
St. Paul, MN